So what makes a legitimate Cryptocurrency broker?
Is it the many positive reviews? Its online reputation? Because if this is the case, Kraken is failing miserably. But lo, we all know that not all that not everything on the internet is true. The best that we can do is practice critical thinking and actually try the product for ourselves. And of course, due diligence through the intelligent practice of research is a must.

When you look into both what user reviews are saying versus the features that Kraken actually offers, it's hard not to be polarized. What this Kraken review aims at is to give one an idea of what to expect with Kraken, if it is actually worth a trader's time or something that he or she should altogether discard.

What it wants to answer is simple: Is Kraken a Safe Exchange?

Kraken came into the scene in 2011. As its own cryptocurrency platform, Kraken was able to fine-tune traditional crypto trading tools. Since then, it has been following the guidelines of the industry's trusted regulators. There are a number of netizens that speak ill of the exchange platform while there are also those that affirm its competence and reliability.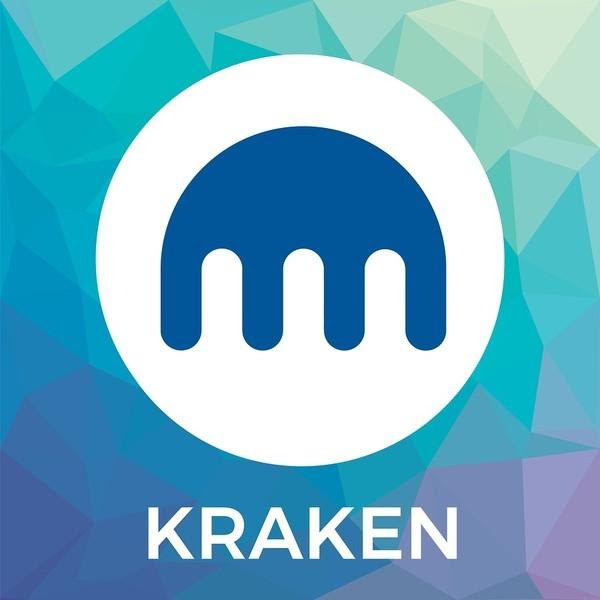 Features
Kraken's industry experience captures the needs of digital currency patrons. This had allowed the firm to come up with smart solutions for its clients. Kraken is said to have the best industry practices. The company lets its users buy and sell digital assets with a market or limit order.

Kraken always veers from the competition through the default trading view. It requires that the button for "Charting and Trading Tools" be clicked for Kraken Pro to be opened instead of simply just showing metrics and charts.

Kraken's tools are powerful. It has a wide array of technical indicators and charting options.

The interface is highly user friendly as it is customized to reflect each of the crypto trader's capabilities.

Users are also enticed with Kraken because of 2 things:
1. The Comprehensive Security System
2. Impressive audit system.

The latter does its job through cryptography that allows for the operation to correctly reflect the amount of the funds inside the client's cold storage.
Costs
Kraken boasts of highly-competitive fees. However, what really separates Kraken from the rest is its offers of the best industry rates to high-volume traders.

Kraken has a volume-based fee schedule for traders. The following are being ordered:
0 percent fees for high volume traders
0.16% for makers
0.26% for takers

The charge for stablecoin trading is different. Makers get 0.20% while takers are free of these interests, that is, if a monthly trading volume of $1 million+ is reached.

Margin fees are different altogether. The charge for opening a position ranges from 0.01% to 0.02%. Rollover fees are also charged for this that places an additional 0.01% to 0.02% every 4 hours.

Kraken caters EUR, USD, ad CAD that have respective schedules for deposits and withdrawals. These are charged by the payment partners that Kraken had enlisted. These are subject to change anytime depending on the situation and without prior notice:

Assets
The fees and schedules vary for the exchange of altcoins in Kraken's platform. In general, the withdrawal fee is kept at a low, with the exception of the USDT, which has a $5 fee.

The following altcoins are traded through Kraken: Bitcoin (XBT), EOS, Ethereum (ETH), Litecoin (LTC), Stellar Lumens (XLM), Ripple (XRP), Tether (USDT), Zcash (ZEC)

These altcoins are traded on margin. Analysts and users concur that the support for the more viable digital currencies through market capitalization telegraphs that Kraken solely focuses on the strongest electronic assets.
Regulation
Kraken takes cues from the following regulators:

1.Know Your Customer (KYC)
2.Anti-Money Laundering

Tiers, Kraken withdrawal, and Kraken minimum deposit
All traders go through a stringent process of submitting their identity and address details to be verified.
The user accounts are divided into 5 tiers starting from 0.

Tier 0 – Starting Level, allows only for the browsing of the platform
Tier 1 – Here, once all personal details are provided, a user may already begin trading. However, deposits, withdrawals, and trading with fiat currencies are still prohibited.
Tier 2 – Full physical address is required for this level. Through this, one can withdraw up to 2,000 EUR weekly or 10,000 EUR monthly.
Tier 3 – The benefits are upped through this tier through the sending of full identity details and the submission of proof of address.
Tier 4 – Here higher, and stricter verification processes are employed.

Kraken Scam?
The features and offerings that Kraken boasts of are definitely enticing. Easy is the task of writing positive things about a certain crypto broker given the internet's capability of bestowing anonymity to any able reviewer. Someone who works for an exchange platform may easily create an account and put in positive words for the platform. However, it is also easy to tag Kraken as a scam.

As this is the case, due diligence is always the way to go when one is in the process of research in choosing a competent broker. It is advised that one ask around in the community, seek experts' opinions, and genuinely comb the net for reviews that are actually a product of experience and conscious effort to try out the exchange platform.