The rise of foreign exchange has prompted financial firms to launch their own trading platforms. These developments intend to provide the best financial solutions that would not only make trading more convenient, but would also increase the margin of profitability. Among the trading platforms that debuted in the market is xCritical.
xCritical stands as one of the more popular platforms in the market mainly because of its advanced technology. While it remains as a promising platform, it frequently faces negative feedback from users. This led to the writing of this xCritical review, whereas this article is dedicated to the assessment of the platform's overall functionality.
XCritical enumerated six core features that make its platform an ideal system. All information you can find on the xCritical official site. These features are wired to facilitate relatively-convenient and seamless transactions. Below are their specifications.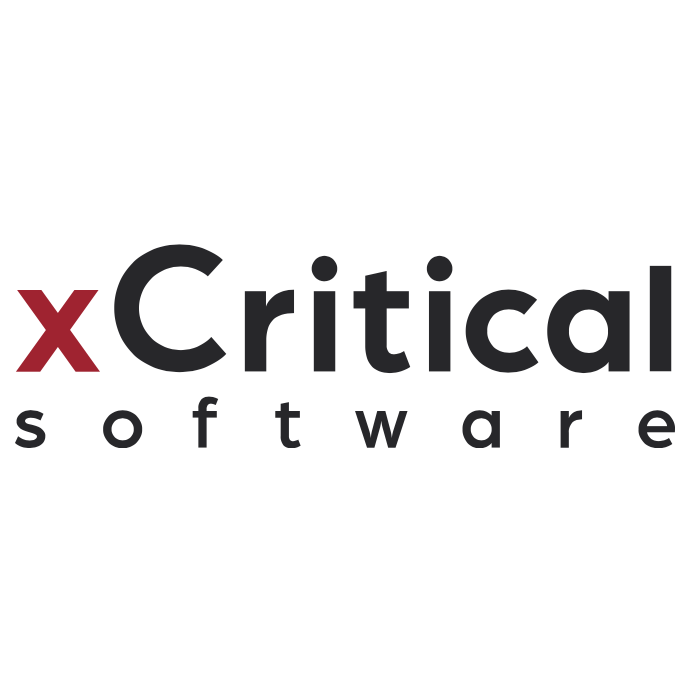 XCritical CRM- What this customer relationship management system does is provide an increased level of productivity between brokerage firms and associates. Apart from the communication function that this provides, this system also manages workflow, increases quality of service, and ramps up customer satisfaction.
There won't be much hassle navigating this system as it enables one-interface feature. Regular operating tasks are conveniently organized in one section, allowing users to prioritize tasks based on urgency. This also provides an open line for customers via phone call and message. More so, it facilitates an easy method of data organization. Filters may also be utilized to expedite transactions and boost the productivity of the company.
xCritical Trading Platform- For anyone who wants to invest in Forex and CFDs, XCritical comes ideal as it is equipped with over 180 financial instruments. Moreover, the platform is made available to global users through seven languages. The company claims to have the most flexible system, while offering accelerated transaction speed. In addition to this, CRM can be fully integrated to facilitate optimum business operations.
xCritical Crypto Exchange- The availability of this function enables clients to buy and sell cryptocurrencies of their choice. It functions as a conduit to over 30 altcoin exchanges, giving users the opportunity to place altcoin-related transactions. What's more interesting is it supports mobile trading.
xCritical AMS – If you happen to be in search of an engine capable of ramping traffic and revenue, XCritical's Affiliates Management System may be the best option. It was designed to clearly identify leads and sales since it properly allocate tools to effectively determine potential associates. Though it facilitates a complicated function, one would find the system easy to use.
With its automated marketing model, affiliates are properly given rewards according to their marketing efforts. This comes as one of the impressive features mainly from its effectiveness, parity, and ability to minimize daunting marketing charges.
What sets this apart from other lead-generating systems is it can be customized according to users' preference. Affiliates are allowed to use landing pages and other marketing instruments to develop their own traffic thus making objectives attainable.
Another feature than AMS has, is its effective analysis and management. With this, results are subject to intensive reviews to identify whether one's position is winning or losing. This assessment also helps one identify what move to take next.
xCritical CryptoWallet- This covers the complete flow of a particular virtual coin. It is impressive since it monitors virtual coin processes from its initial stage up to withdrawal. Note that since this involves an entity of value, it increases its security by providing an intensive monitoring scheme. It ensures that all altcoin-related transactions work on legal terms. In the event that an anomalous activity is identified, it automatically flags the transaction by submitting a report to the administrator and cancelling the operation.
External add-ons are available for integration. This removes the need to use UI or adoption since the system is ready for upgrade. More so, CRM can also be integrated to boost effectiveness and productivity.
xCritical Analytics- For comprehensive reports, one may utilize XCritical to compile and track data. To say, this function comes handy for companies who conduct periodical assessments. These reports are of great importance since they play a part in increasing margin for revenues. More so, it provides an overview of the workforce's current status, with thorough report about KPIs. Go to the xCritical website and become a client.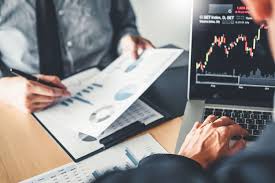 xCritical Customers Reviews
Truth be told, the aforementioned features are compelling enough. From its ability to conduct an organized corporate workflow up to its sophisticated reports, one would find it sound to subscribe with XCritical. Moreover, if you happen to have read any xCritical reviews, you'll be more encouraged to do so.
As how a certain person named Andrew put it:
"The second month I use the XCritical application. I consider this venture only as a way to earn extra money, so I don't go into the system much. I read the reviews and registered on the broker's website, now I use only the application. The built-in Expert Advisor and a bit of my own ingenuity help me to earn small amounts. I chose only by reviews, so as not to be deceived, but got a fairly convenient way to earn money. Satisfied with everyone."
xCritical Cheating
The common mistake that clients frequently commit is assuming that xCritical is a brokerage company. To clarify, it is not since its only purpose is to function as an avenue for trading. Note that in order for a brokerage firm to render its service, there must be presence of a platform. As this is the case, various brokerage companies avail systems to deliver their solutions. The point of this is that anomalous activities are made by sketchy and fraudulent brokerage firms that avail the platform's services. It is very often that xCritical becomes a subject of negative reviews including false tags such as xCritical cheating or xCritical scam and xCritical scammers. However, one must understand that the entity liable to questionable activities is not xCritical, but those fraudulent brokerages that offer the platform. So if you're planning to use xCritical, make sure to open an account with only trusted brokers, and know that no customer has been scammed by xCritical.