As the name suggests, Crypto Rocket is a foreign exchange company that prioritizes cryptocurrency trading as its primary service. The company was established back in 2018 with its main office located in Saint Vincent and the Grenadines.
Being introduced to the market just recently, you may become skeptical over its credibility. Much, the majority of forex brokers situated in the Caribbean remains undocumented, so you may think this company does not bear any difference from other fraudulent brokers. But give it another thought. Make sure to read through multiple sources in order to assess whether this brokerage company is a scam or not. This review will also help you to thoroughly evaluate the overall functionality of Crypto Rocket and the services it offers.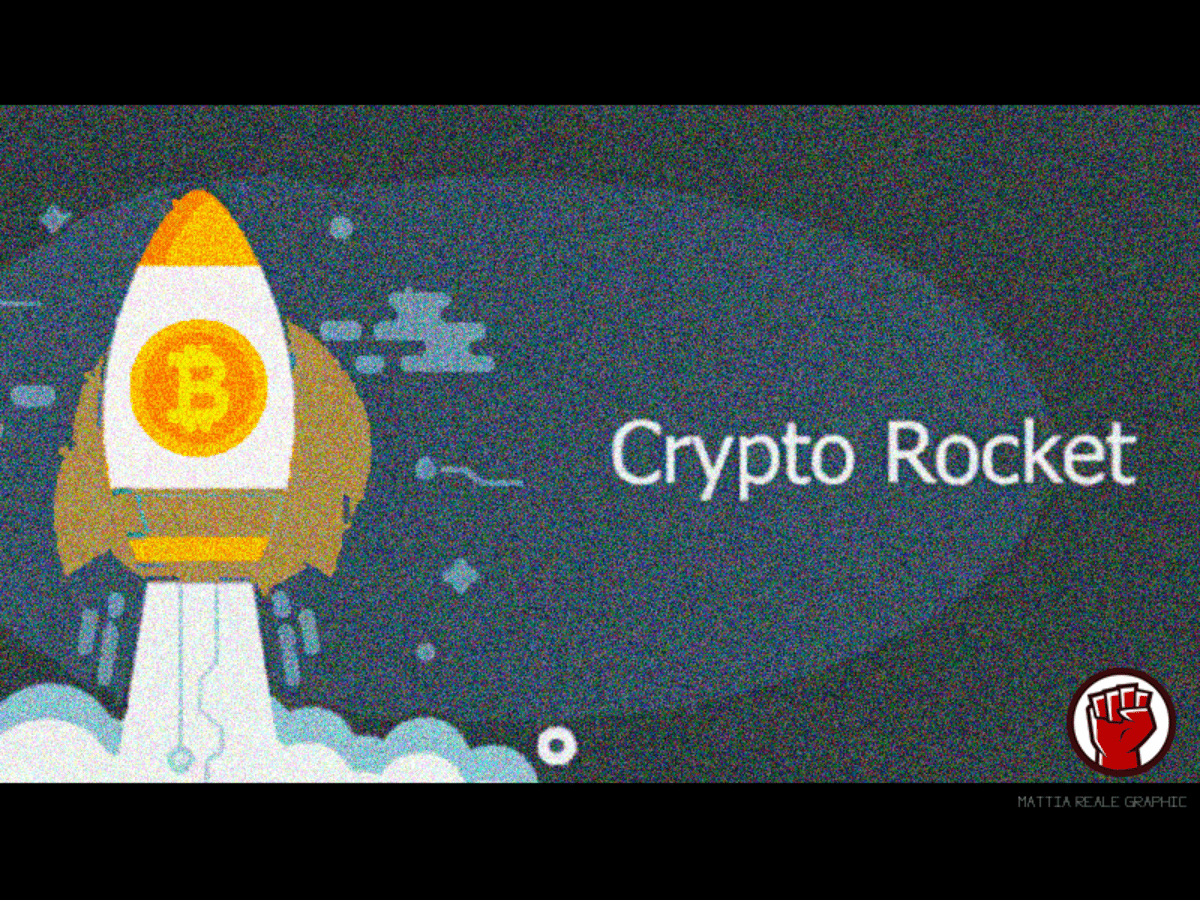 Background 
Crypto rocket is centered on providing a contracts-for-difference type of trading for cryptocurrencies. This means that traders cannot avail actual cryptocurrencies usually sold in crypto exchanges, only contracts of them.  It functions through an electronic communications network/ straight-through processing (ECN STP) setup and is offering 200 assets for traders. More so, most clients subscribe to Crypto Rocket since it provides a wide plethora of cryptocurrencies, including Bitcoin, Litecoin, Ethereum, and more.  
Though this company is a novice broker in terms of years of service, it already managed to bag the "Best Crypto Broker of the Year" award at the recently concluded Forex Award 2020. This indicates the legitimacy of the company and the unwavering financial service it promised.

Account Types
What's interesting about this company is it provides only one account type. Though this may come as a disadvantage since the majority of brokers offer a minimum of three options, it does not charge clients with account fees nor set maximum limits during the registration. This kind of structure compensates for its lack of options since it gives the same trading conditions to all traders regardless of deposit.
It ramped up its system by providing a feature called "vault." Similar to how a typical vault works, it acts as storage, and users can keep their funds safely in one of the four vaults provided. These storages vary depending on what type of currency it keeps.
This feature is revolutionary as it resolves the taxing problem of traders checking between BTC price movements and tradable funds. Just when there is a sudden change in BTC price, it will automatically reflect on BIT vault, saving users from the hassle of checking and assessing the information. Moreover, Crypto Broker provides a secured investment method through fiat currency storage. It secures funds when BTC descends, completely making the traders devoid of financial wipeout.
Crypto Rocket Platforms and Other Services
You don't have to worry about the technicality of Crypto Rocket's platform as they offer the generally-used MetaTrader system. This is widely used within the trading industry, and you can assure that it is capable of profitability, with little to no margin of error. In addition to this, the WebTrader system is also available for clients who want to use other versions.
As for compatibility issues, Crypto Rocket is flexible enough to function on both smartphones and computers. Traders can place orders and manage positions anywhere and anytime by downloading its iOS or Android version.
Reviewing its offered assets, all can be executed through the most rapid turnaround, mainly from intensive liquidity that popular providers render. More so, Crypto Rocket has an impressive leverage trading on 34 cryptocurrencies, 55 currency pairs, 64 stocks, 11 indices, 4 metals, 3 commodities, and 1 future.
What seems to be the only setback about this company is it sets a leveraged way larger than the industry-practiced limit. However, this doesn't appear to be much of a concern as registration fees and account charges are free. It has a limit of 1:500 on 55 currency pairs, a standard available to all brokers.
See the information below to check corresponding leverages.
Currency pair- 1:500
Metals- 1:500
Energy 1:200
Indices 1:200
Cryptocurrencies 1:100
Stocks 1:20
Deposits and Withdrawals
It is important for brokers to render seamless financial turnaround as this secures both traders' funds and the company's credibility. Deposits can be made through credit and debit cards, bank wires, and other methods wired with Crypto Rocket. However, it prioritizes payment through bitcoin since it ensures fast access to tradable funds.
As for withdrawals, the transaction can be completed immediately after request, giving guarantee that clients will access funds upon order. Both withdrawals and deposits require a withdrawal fee of $10.00
Conclusion
When it comes to the best trading platform out in the market, Crypto Rocket sits with other popular brokers. Its optimum system wired with the most favorable trading solutions still stands as the flagship of the company, making it one of the best. In addition to this, CFD and leverage trading offer traders the opportunity to expand their financial portfolios, all without any registration fees.
Aside from standardized leverage, all instruments and features are decent enough for Crypto Rocket to be considered a legitimate broker. See it for yourself and assess whether you should give Crypto Rocket a chance to expand your investment.