Bithoven is a crypto-to-crypto type of exchange established back in 2019. Its head office is located in St. Vincent and the Grenadines and is operated by the company Fortis Limited. Despite being new in the financial industry, this centralized exchange already competes with other leading financial solutions firm in the market. With large volumes of trades processed every month, one would take interest on what makes this exchange such a sought-after brand.
Below is the detailed review of Bithoven with emphasis on its overall functionality and services.
Bithoven prides itself for its large number of virtual coins. Recent reports show that the company offers a total of 349 cryptocurrencies- an impressive selection that stands far from the usual number of virtual coins available in other exchanges. Moreover, Bithoven has always been one of the good choices if we are to consider customer support, liquidity, platforms, security, and transparency. These things have gained Bithoven a tight market traction and high customer satisfaction.
The company's latest scheme, which had proven to be beneficial for traders, is its generous incentive. Every subscription made entails 100 Dogecoin (DOGE) for free. In addition to this, its competitive fees, extreme fault tolerance, and almost 100% platform runtime ensure that traders get the best experience.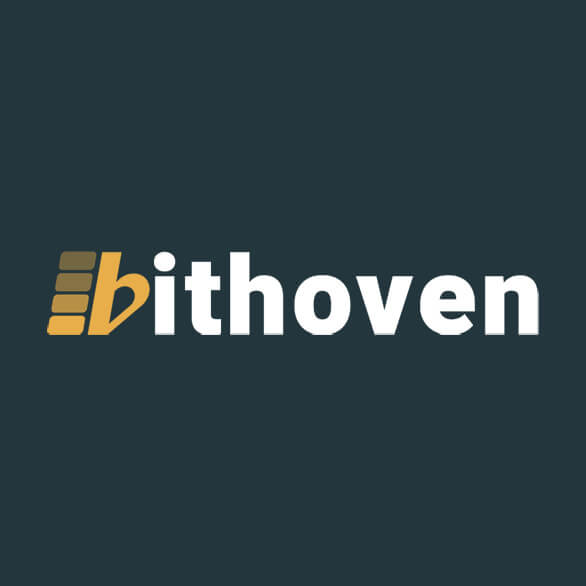 Bithoven Account Selection
What seems inadequate with Bithoven is its account selection. If you consider opening an account with this exchange, you'll be given only one live account. The other one is a demo account you can use for mock trading.
It is recommended that one opens a demo account first before opening an actual account. Since Bithoven's demo and live accounts share exactly the same features, one will get a complete overview of what to expect in the live account. Except from the Demo account's leverage of 1:3 up to 1:20, other offers including margin, trading fees, and contract step are just the same.
Salient and Additional Features
Wide Selection of Cryptocurrencies- As mentioned above, Bithoven is relatively new in the industry. But despite this, it managed to provide a wide selection of virtual coins including EOS, NEO, XLM, BTC,ETH, and many more. More so, this exchange attends to clients' orders rapidly through its fast-paced listing process, allowing anyone to enlist a virtual coin to their profile instantly.
International OTC Trading- Usually, financial services are only available to countries under less-restrictive regulatory body. But with Bithoven, clients from any part of the world may now enjoy trading without policy restrictions.
Intensive Security- For anyone who is still in search of a crypto exchange, be sure to look for a platform that has a Two-Factor Authentication. Just like other exchanges that function with this type of security, Bithoven is wired with an extra layer of protection that does not only ask for a pass code but also requires encryption.
Optimum Customer Support- Its trader-centered approach placed Bithoven above other exchanges since this aspect has created Bithoven as a brand. With the technicality that comes starting from registration up to actual trading, clients need an optimum customer service. Relatively, one won't be disappointed since its customer support is responsive. When it comes to email, it will only take 5 hours or less to get a reply and notifications are provided real-time.
Intensive Liquidity of Tradable Assets- New exchanges suffer from a dilemma of having minimal liquidity. This point of failure could be attributed to their eagerness of providing large number of crytpocurrencies despite limited aggregation. Fortunately, this does not appear as a problem with Bithoven.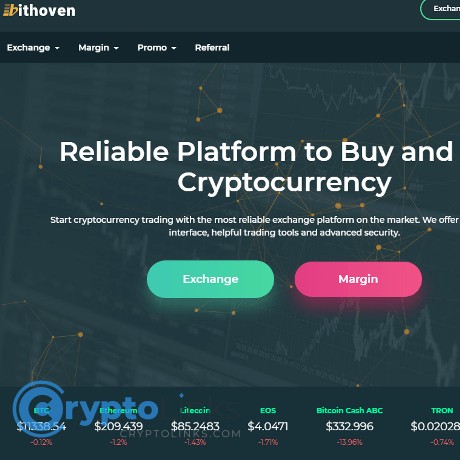 Deposits and Withdrawals
It is well-established that Bithoven has competitive fees. And for a platform that offers more than its worth, a 0.0015 withdrawal fee sounds reasonable. Though the rate is more expensive than industry-standard charges, this will only come as a minimal setback since it has faster withdrawal speed.
As this is a crypto-to-crypto exchange, fiat-based deposits are not available. As the name of the structure suggests, you can only deposit cryptocurrencies to Bithoven. For traders who do not have cryptocurrencies or a wallet for that matter, they may resort to entry-level exchanges that accept fiat deposits. After getting altcoins, they may start funding their BIthoven account.
Conclusion
If we are to look at its advantages, one would be compelled to immediately register with Bithoven. With its trader-friendly interface, 24/7 customer support, diversified cryptocurrencies, and intensive liquidity, clients would find themselves getting their money's worth. More so, it bears small number of advantages, making it one of the new crypto exchanges deserving of investment.